Pumalek's vineyards are located on National Route 40 in Ugarteche, Luján de Cuyo, in the province of Mendoza at 930 meters above sea level. The two vineyards make up a total of 18 hectares.
"Finca Carmina" comprises 7 hectares of Lambrusco Grasparossa vines that were planted in 2006 with seedling imported from Modena, Emilia-Romagna region, in Italy. "Finca Micaela", for its part, boasts 11 hectares of Malbec.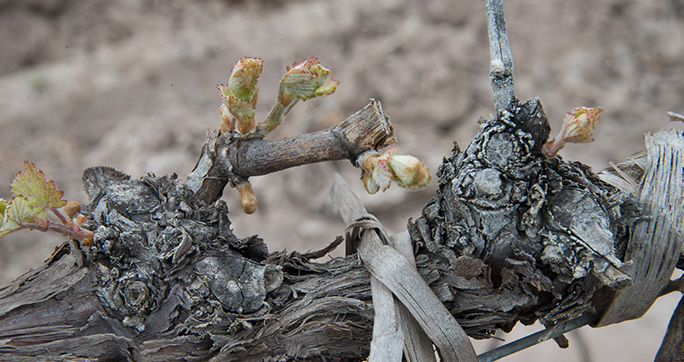 Lambrusco Grasparossa
Lambrusco: vine that grows wild along forest edges. The word 'Lambrusco' derives from two Latin words – labrum, meaning margin, and ruscum, meaning wild plant.
Winery
Bodega Pumalek was built in 2010 on National Route 40, km 36, in Ugarteche, Luján de Cuyo. It boasts a producing capacity of 160,000 liters distributed in stainless steel tanks.
The building is arranged in four large rooms, each of them fully equipped and neatly organized to ensure a meticulous and detailed winemaking process.